Presented By



Join us this Thursday, March 16, 2023, for a LUNCH (12:00-1:30pm) meeting at the Hilton Cincinnati Netherland Plaza, Hall of Mirrors, for a presentation by John Cunningham, Director of Athletics, University of Cincinnati.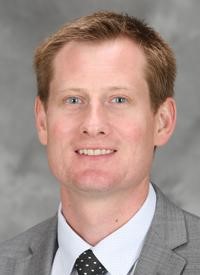 Entering his third year as the Director of Athletics at the University of Cincinnati, John Cunningham has cemented himself as one of the top leaders in college sports.

In his first few months on campus, Cunningham led the Bearcats' response to the COVID-19 pandemic and created the Next Level Success Fund to provide the necessary resources to achieve competitive success and crucial support for UC's student-athletes.

In 2021, Cunningham spearheaded Cincinnati's charge to obtain an invitation to join the Big 12 and launched the $100 million Day One Ready Campaign initiative. The Day One Ready Campaign will raise money in the areas of student-athlete wellness, signature facilities and operational resources to compete for championships in its new conference, which Cincinnati will join by no later than July 1, 2024. The construction of a new indoor practice and performance facility on campus will serve as the anchor project of the campaign.

Cunningham has packed win after win into his time on Clifton Heights since being named UC's Director of Athletics in December 2019.

The Bearcats' football program found unprecedented success in 2021, winning a school-record 13 games and a second consecutive American Athletic Conference Championship en route to becoming the first non-"Power Five" team to participate in the College Football Playoff Semifinals.

The Cincinnati football team has finished in the Top 25 for four straight years with final rankings of No. 4 in 2021 and No. 8 in 2020.

Cunningham has focused attention and resources on student-athlete-centric initiatives such as reimagining the Student-Athlete Career Development Institute, prioritizing student-athlete mental health and wellness and revamping the athletics department One Team DEI Committee.

Before joining the Bearcats, Cunningham oversaw the external operations at three NCAA Division I institutions, Boise State, Syracuse and Minnesota and served as a sport administrator for bowl teams, conference-championship teams and NCAA Tournament teams.

Cunningham started his career in collegiate athletics as the compliance coordinator at the University of Maryland. While in law school, he was a compliance intern at Maryland for two summers.

A 2001 TCU graduate, Cunningham received a law degree from the University of Nebraska's College of Law in 2005.

He and his wife, Caitlin, have 9-year old twin sons, Gus and Hank.
LOCATION: Hall of Mirrors
RSVPs are required to attend, whether you are eating lunch or not, so if you would like to attend please click HERE by 5:00 p.m., Monday, March 13, 2023, or contact [email protected].
Regular Entree – Creole Crusted Pork Loin w/Basmati rice, mixed seasonal vegetables & Dijon cream sauce (GF).
Vegetarian Entree – Penne Prima Vera with mixed seasonal vegetables, Swiss chard & tomato pesto sauce.
Salad Entree – Greek Salad wth grilled chicken, olives, marinated peppers, spring mix & oregano vinaigrette (GF).
*all entrees can be served gluten free at member's request to [email protected].