Presented By
Join us this Thursday, August 3, 2023, for a LUNCH (12:00-1:30pm) meeting at The Phoenix, for a presentation by Karen Finan, CEO, One NKY Alliance.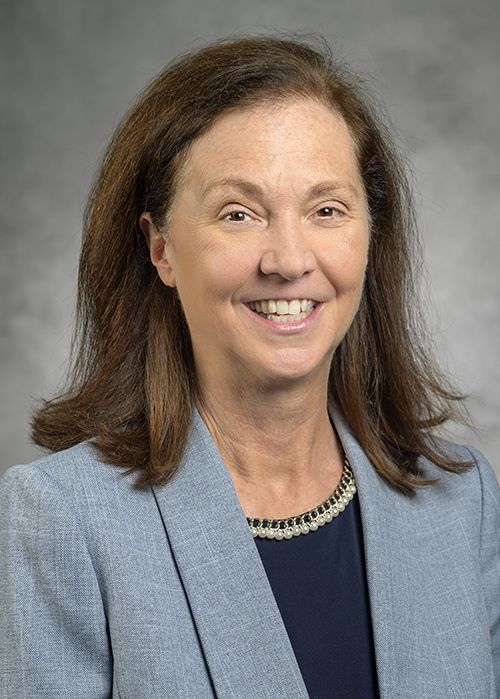 Karen Finan is President & CEO of the OneNKY Alliance – a vibrant group of regional businesses leading the way in NKY! Through OneNKY Alliance board support, Karen and team have developed and implemented bold transformation related to a Unified Community with an impactful voice, while pursuing world class standards in unity, health, and education.
The group's transformational outlook on unity has resulted in the development of the OneNKY Frankfort facility, within walking distance to the Capital, offering strategic community presence; Plans for the OneNKY Center, providing voice and alignment for growth agencies and community; and continued analysis of Shared Governance. The OneNKY Alliance incubated and launched LINKnky, an independent multi-media platform, elevating coverage of the community; as well as EducateNKY calling for systemic change driving improved student outcomes. The annual OneNKY Summit, in its fifth year, unites and mobilizes leaders around bold goals and initiatives, causing systemic change.
As part of her business and community involvement, Karen concurrently led the OneNKY Alliance and served as interim President & CEO of Northern Kentucky Tri-ED as the economic development agency conducted a national search. Previously a Partner with executive recruitment firm, Gilman Partners, she originated the CRE/Economic Development practice and new business efforts.
Karen led Northern Kentucky Tri-County Economic Development Corporation (Tri-ED) with national relocations/expansions accounting for over $300 M in Capital investment. She directed marketing and new business for national developer Duke Realty Corporation and Duke Construction for a substantial portion of her career.
Recognized by Cincinnati Magazine as a Top Leader; by the Lane Report as one of Kentucky's Top Businesswomen and received the "Above and Beyond Award" from Redwood. Named "Professional Woman to Watch" by Cincinnati.com based on largest deals completed and innovative initiatives and a recipient of NKY's Outstanding Woman award.
Karen holds a BA from Northern Kentucky University and is incoming Chair of the NKU Foundation. She serves as an appointed board member of the state-wide Kentucky Community & Technical College system and on the Northern Kentucky Port Authority. Locally she serves on the board of Notre Dame Academy and Redwood Foundation. She is Past Chair of the NKY Education Council, Aviatra Accelerators and Redwood.
RSVPs are required to attend, whether you are eating lunch or not, so if you would like to attend please click HERE by 5:00 p.m., Friday, July 28, 2023, or contact [email protected].
Regular Entree – Sliced Short Rib, Loaded Baked Potato & Caesar Salad.
Vegetarian Entree – Entree Caesar Salad & Loaded Baked Potato.
*all entrees can be served gluten free at member's request to [email protected].