Join us on Thursday, December 7, 2023, for a LUNCH (12:00-1:30pm) meeting at The Phoenix, for a presentation by Patricia M. Van Skaik, Executive Director, Lloyd Library & Museum.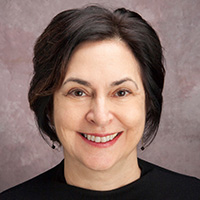 Patricia Van Skaik took the position of Executive Director for the Lloyd Library and Museum in 2017. With an extensive background in history, special collections and library management, Ms. Van Skaik came to the Lloyd Library from the Public Library of Cincinnati and Hamilton County, where she served as Manager of the Genealogy and Local History Department.
By using technology, partnerships and storytelling, Van Skaik is known for bringing historical treasures and themes to life. Examples have included: preserving and digitizing the oldest photograph of an American city, The Cincinnati Panorama of 1848; the development of content for the mobile app The Abolitionist Map of America for PBS's American Experience; and Digital Brew, a community based collection celebrating Cincinnati's brewing history. She is the recipient of the Hamilton County Recorder's Griffin Yeatman Award for historical preservation, and the Distinguished Presenter Award from RootsTech, a conference devoted to family history and technology.
Considered one of Cincinnati's hidden treasures, The Lloyd Library and Museum was established by three brothers, John Uri, Nelson Ashley, and Curtis Gates Lloyd, who operated a pharmacy and manufactured botanical drugs in Cincinnati beginning in the late 19th century. The library features books, manuscripts and original art dating back to the 1400s and covers the topics of pharmacy and alternative medicine, botany, scientific history, exploration and travel, and the visual arts. Its collection of botanical drawings is world-renowned and, together with nearly 250,000 books, provides research materials and inspiration to scientists, historians, artists, gardeners and members of the natural health movement.
This meeting is sponsored by the Lil and Fred Okotie Foundation.
RSVPs are required to attend, whether you are eating lunch or not, so if you would like to attend, please click HERE by 5:00 p.m., Friday, December 1, 2023, or contact [email protected].
This week we will have a Sandwich, Soup and Salad Buffet.