Join us this Thursday, February 2, 2023, for a LUNCH (12:00-1:30pm) meeting at the Hilton Cincinnati Netherland Plaza, Continental Room, for a presentation by Bret Betz, Team Physician, Cincinnati Bengals & Miami University Athletics.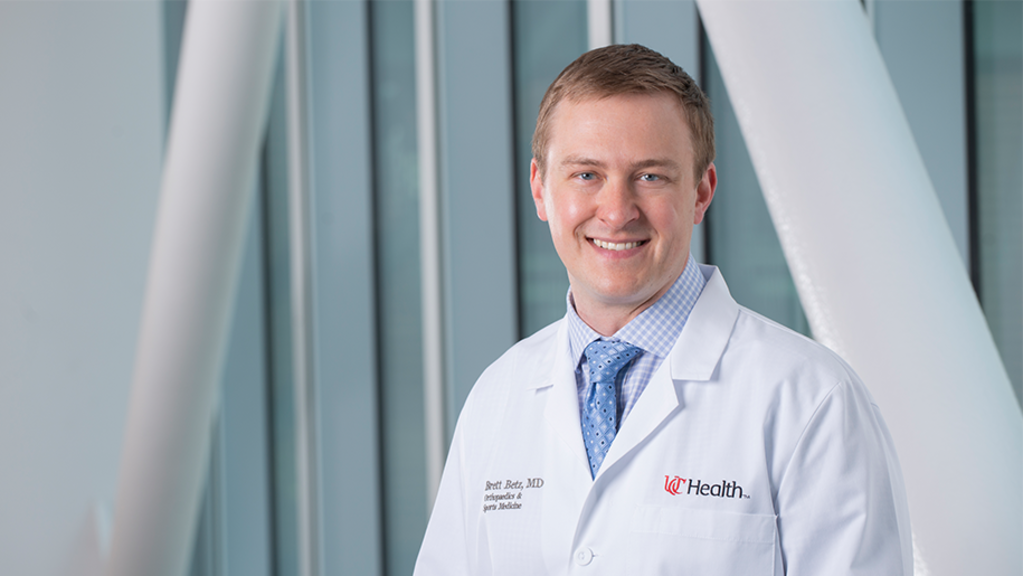 Bret Betz, MD, is a UC Health physician specializing in orthopaedics and sports medicine as well as emergency medicine. He is also assistant professor in the Department of Orthopaedic Surgery at the University of Cincinnati College of Medicine. He is board certified in emergency medicine with a Certificate of Added Qualifications (CAQ) in sports medicine.
Dr. Betz is a graduate of The Ohio State University College of Medicine where he graduated as a member of the Alpha Omega Alpha Honor Society. He completed his residency in emergency medicine followed by a fellowship in primary care sports medicine at UC Medical Center.
Dr. Betz currently serves as a team physician for the Cincinnati Bengals and Miami University Athletics. His primary interests are in sports medicine and the treatment of athletes of all ages and abilities, including head injuries and general musculoskeletal care. He sees patients currently at the White Oak and Clifton locations.
LOCATION: Continental Room
RSVPs are required to attend, whether you are eating lunch or not, so if you would like to attend please click HERE by 5:00 p.m., Monday, January 30, 2023, or contact [email protected].
Regular Entree – Tomato Passato Braised Haddock, Parsley Potatoes, Season Vegetables (GF)
Vegetarian Entree – Ricotta Tortellini w/roasted red pepper cream & broccoli
Salad Entree – Grilled Buffalo Chicken Wedge Salad w/tomato, bacon & bleu cheese dressing (GF)
*all entrees can be served gluten free at member's request to [email protected].