Presented By
Join us this Thursday, May 25, 2023, for a LUNCH (12:00-1:30pm) meeting at the Hilton Cincinnati Netherland Plaza, Hall of Mirrors, for a presentation by Jodie Gates, Artistic Director, Cincinnati Ballet.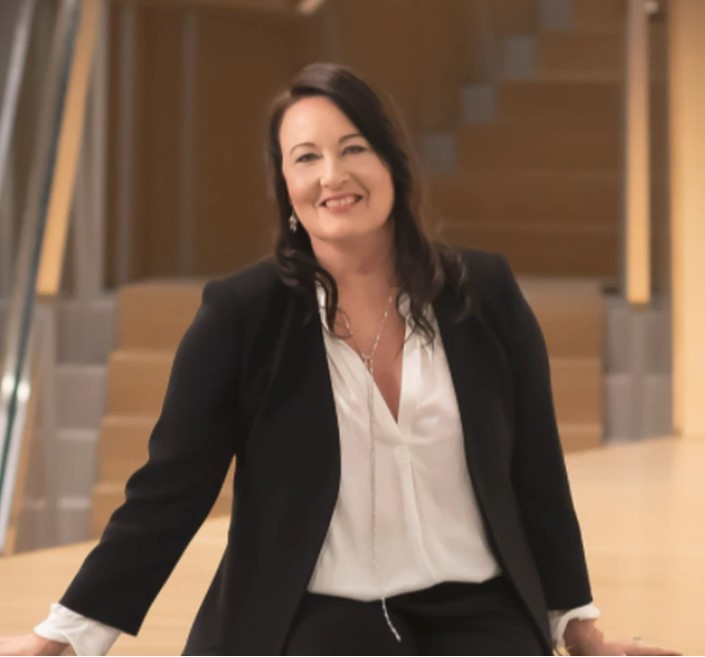 Jodie Gates has established a significant career in the dance field. For 35 years she has contributed to the profession as a visionary leader, artistic director, arts educator, stager, choreographer, and dancer. She is a former principal ballerina with the Joffrey Ballet, Pennsylvania Ballet, Ballet Frankfurt, and Complexions Contemporary Ballet.
Ms. Gates is a well-known principal ballerina and was a principal guest artist with prominent companies internationally. During her performing career at Joffrey Ballet, Frankfurt Ballet, Complexions Contemporary Ballet, and Pennsylvania Ballet, she danced title roles in the classical full-length ballets and principal roles in neo-classical and modern dance works, and collaborated with numerous choreographers, as well as historic reconstructions and revivals.
As a recognized female ballet choreographer, Ms. Gates has created more than 60 original dance works. She has been commissioned by dozens of dance companies, Los Angeles Tourism global ad campaign, site-specific events including choreography for singer/songwriter John Legend, television commercials for USC, and choreographic commissions for academic institutions. Her work has been performed at the Kennedy Center, New York's City Center Theater, Deutsche Oper Berlin, The Joyce Theater, Princeton University, the Helsinki International Ballet Competition, the Vail International Dance Festival, and many other venues. She has been commissioned by Ballet West, Staatsballett Berlin, Kansas City Ballet, Colorado Ballet, BalletX, Complexions Contemporary Ballet, Sacramento Ballet, Tulsa Ballet, and several more. Her ballets have been called "visually compelling, powerful, beautiful" by the Philadelphia Inquirer and "richly textured and profound" by the Orange County Register.
Ms. Gates received a Psychology of Leadership Certificate from Cornell University SC Johnson College of Business and studied with the Higher Education Leadership Program for Women (HERS Institute) at Bryn Mawr College.
LOCATION: Hall of Mirrors
RSVPs are required to attend, whether you are eating lunch or not, so if you would like to attend please click HERE by 5:00 p.m., Monday, May 22, 2023, or contact [email protected].
Regular Entree – Penne Bolognese with garlic breadsticks.
Vegetarian Entree – Penne Prima Vera.
Salad Entree – Chopped Chicken Salad with chopped lettuce, red cabbage, carrots, red peppers, snow peas, wontons & sesame vinaigrette (GF)
*all entrees can be served gluten free at member's request to [email protected].